JAPANESE FOOD TASTING
I am old school when it comes to my Japanese food.
But there is a new wave of funky avant-garde Japanese restaurants which appeal to the Millennials.  Think fusion – fruits in sushi when they should have been hanging on trees, pizzas with seaweed when there should have been slivers of salami, truffle salsa nestling next to wasabi like geisha next to gai jin, teriyaki sauce drizzled everywhere and paired with cream (seriously dude?).
The nightmare goes on and on.
So when Sam invited me to accompany her for a food tasting at a new wave Japanese restaurant, I went with some trepidation but told myself – never mind the food, it's just to catch up.
So I was in this suspicious and truculent state of mind about the food when I went, which is my relaxed state most days.
The evening started off not too badly. This medley of chopped sashimi with Ikura, wasabi and truffles salsa eaten with crusty dainty bread was quite nice, if not a tad frou-frou.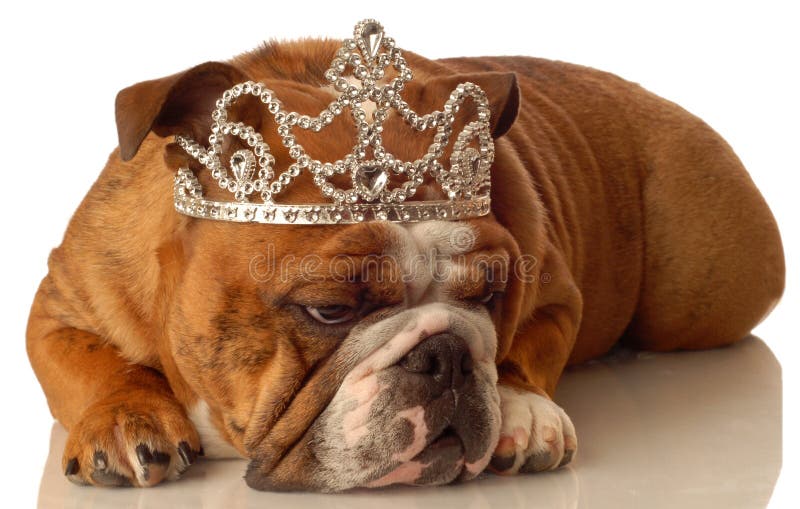 Ok I admit I quite liked it, frou frou or otherwise.
Then came some seaweed infused pizza with all sorts of melted cheese and sauces dribbled on the side.  To be fair, it wasn't bad but I was wondering why do people do these things?  No wonder there is global warming and trade wars and school boys trapped in caves.
I felt tension.
This crab came along to screw my mind.  It tasted plain and yet a little fishy like a bad whodunit murder novel.
Sam kept calm and open minded unlike this cantankerous bitch whore Bulldog who was twitching and muttering by then.
Then they really did it. They perched my sushi rolls around the rim of  a plate and filled the centre of the plate with a teriyaki emulsion and cream.
Why why why ?
For the love of God and in the sacred name of the 47 Ronins – why??
At this stage Sam must have picked up my grimacing and gnashing of teeth and asked "you want some cze char after this ?"
I felt blood coursing through my veins.
We discussed various options.
And decided we will go to one of my favourite places for Cze Char called  "Eat First".
Cze Char (Chinese: 煮炒; pinyin: zhú chǎo; literally: "cook and fry") is a Hokkien term used in Singapore to describe a Chinese stall that provides a wide selection of common home cooked dishes.
EAT FIRST
There is quite a story behind "Eat First".
It all starts with the famous Sik Wai Sin restaurant in Geylang which serves Cantonese style Cze Char run by Mr Chia Kok Hoong and his two sons Steve and Desmond.  The patriarch taught his older son Steve to cook the 4 steamed dishes in the restaurant and Desmond to cook the 8 stir fried dishes.  He was very strict and did not allow either sons to dabble in the other dishes they were not allocated to cook.
In 2014, Desmond decided to strike out on his own and opened up his own restaurant called "Sik Bao Sin", also in Geylang.  He added on the 4 steamed dishes to his menu which he recalled from memory.
Business waned in Sik Wai Sin after the patriarch had a stroke.  In 2015,  it closed down .
Subsequently, Steve opened up his own restaurant in Siglap called "Eat First".  Since he was the Steamer, he had to seek guidance from his uncle (who owns the Hillman restaurant in Kitchener Road ) to recreate the stir fried dishes from Sik Wai Sin.
The first dish to arrive was the Belachan Kang Kung.  This is a much loved dish in singapore.  It is essentially the water convolvulus vegetable (hence "Kang Kung" as the pronounciation is so convulated that some poor bastard probably went " convo, convu , convovu … oh *@&uck it  just call it "Kang Kung ") fried with chilli and prawn paste.
The version at Eat First is better than I remembered it to be at Sik Wai Sin (or was it at Sik Bao Sin?).  The Belachan (prawn paste) was fragrant, the chilli had a nice kick and the vegetables were clearly flash fried over a big fire and it came still fresh and crunchy.  Granted this time round I felt the vegetables were a little more flaccid than the last time I was there, but it was still good.  We all have our flaccid days.
I don't recall Sik Wai Sin having this steamed chicken dish but it is fast becoming one of my must order dishes at Eat First.  The presentation is simple – plump chicken thigh parts are steamed and comes with just a smattering of chopped Chinese spring onions on top. The chicken was nice and juicy,  albeit some people may think it is a little "slimy" in texture for their liking but it didn't bother me.  The "sliminess"  is likely to have resulted from the use of corn flour or some sort of flour used to coat or marinate the chicken to tenderise it.  But trust me, it is really quite delicious.
There was a thin film of oil and chicken juices at the bottom with a faintly nostalgic taste which was very familiar but yet escapes me.
Sam has a great palate and was probably a wolfhound in her previous life.  She took one whiff and said "Chee Yao Char " –  cantonese for pork lard.  Of course!  It was the smell of pork lard ! They had either used pork lard bits or more likely trickled some of the pork lard oil into the chicken before steaming it.
Wolfhound liked the chicken.
The piece de resistance arrived.  Those of you sweet and sour pork aficionados out there will know that a good Cantonese restaurant will make or break their reputation with this dish.
There are many different styles of this dish prepared – from those who make the pork crispy to those who present it soft and yielding.  Some drown their pork with too much of a weak soulless tomato paste with little else, while others may brown the gravy with more soy and introduce different vegetables as garnishes.
I think the sweet and sour pork may well be the best dish in Eat First for me.  The pork was crispy and nicely coated with tomato paste, nicely sour with vinegar and sweet with either white or brown sugar. Clearly a dash of soy and perhaps even oyster sauce.  The pork had a deep rich colour and arrived glistening.
The garnishing was beautiful and just gave the dish a stylish vibe and made it visually compelling.
Sam again gave this dish her seal of approval although she commented that it would have been better if the pork was cut smaller.
I personally like the pork nice and chunky the way they prepare it.  It makes the dish visually enticing and it forces you put the whole chunk into your mouth to bite it into two.   Quite Wolf like.
If anything at all,  I would have liked the pork to be a little less crispy or hard, and more yielding to the bite.  Perhaps less corn floor or potato starch in the coating which is usually used in Chinese cooking to crisp up meat ?
Nevertheless, the sweet and sour pork at Eat First is second to none that I have tried anywhere else.
There are many other good dishes to order from at Eat First.  The style is hearty and delicious Cantonese, and the dishes tended to be unapologetically quite heavy on sugar and salt.  I think at Eat First, Steve has already toned down the sugar and salt content compared to the dishes I remembered at Sik Wai Sin.
Have it with a bowl of white rice- the sauces go beautifully and you will want to slurp up every sweet and salty bit.
If you are going to be carbo free and not touch white rice, god help you at Eat First. It's going to be difficult.
You might be better off eating a chopped sashimi, seaweed wrapped, deconstructed pizza slathered with teriyaki and emulsified cream.
And please perform a Harakiri on your way out.
Eat First
Address:  891, East Coast Road
Tel: 6443 8434
11.45am-2.30pm and 5.45pm-9.30pm
Closed on Monday
Sik Bao Sin (Desmond's Creations)
Address:  592 Geylang Road (Between Lor 34 and 36), Singapore 389531, Singapore

Opening hours:
11:45AM to 2:30PM
Closed on Monday